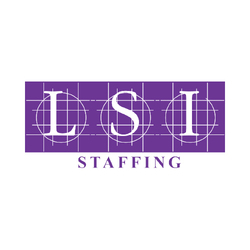 Order Pickers
Kansas City, MO
Order Pickers - $1000+wkly - Tiffany Springs
LSI Staffing-North Kansas City is currently seeking experienced Order Pickers to fill open positions on 1st shift and 2nd shift in the Tiffany Springs, MO area!
Must have a minimum of 6 months of RECENT experience as an Order Picker in a distribution warehouse setting. This position is fast-paced and performance-driven. All employees are accountable for meeting daily performance goals, quality goals, and standards. Position can be physically demanding due to the long periods you are asked to stand.
This is an excellent temp-to-hire position for a great industry leader in Tiffany Springs, MO. by the airport. 
Pickers get paid $15.00 or $16.00 per hour depending on the shift.
(Plus a $100 attendance bonus is offered per week!)
Job Requirements are below but not limit to:
· Must be able to work in a team setting.
· Must be able to stand for long periods of time.
· Must have strong attention to detail.
· Experience with pick/pack/sort/inventory systems.
· Have reliable transportation.
· Come to work with a great attitude.
Shifts Available: MANDATORY OT - 6 WEEK SCHEDULE FOR ALL EMPLOYEES!
1st Shift: Monday-Fridays: 5:00 am-3:30 pm Saturdays: 5:00 am-1:30 pm
2nd Shift: Mondays-Fridays: 4:00 pm-2:30 am Saturdays: 2:00 pm-10:00 pm
Physical Demands:
· Sitting / Standing
· Speaking / Hearing
· Lifting / Carrying
· Pulling / Pushing
· Reaching / Stooping / Bending
If you feel like this Order Picker position is a good fit for you please submit your resume to this ad and apply today.
We are an EOE employer
58546661