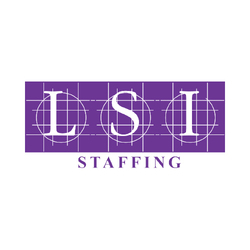 1st & 2nd Shift Entry-Level Production Line Associate
Sorry, this job has expired.
Lawrence, KS
LSI Staffing has a relationship with a company in the Lawrence area that has many open positions for individuals to get started with a top company.
We are looking for entry-level and skilled production associates to join this fast-growing, reputable company in Lawrence, KS.
Pay starts at $14.50 to $16/hour with overtime paying at $21.75 to $24/hour!
You'll be eligible for raises every 6 months based on your attendance and performance!
We have day and night shifts available. These are rotating 12-hour shifts on a 2/2/3 schedule.
Plenty of opportunity for overtime and if you refer your friends, you may qualify for a $500 referral bonus!
We currently have openings on the following shifts:
Day shift: 6:00 AM to 6:00 PM with paid breaks and lunch!
Night shift: 6:00 PM to 6:00 AM with paid breaks and lunch!
To qualify, you'll need to be able to:
• Rotate to different workstations as production needs require. Cross-training is mandatory.
• Must be flexible in work assignments.
• Constantly lift and/or move up 10 lbs, frequently lift and/or move up to 45 lbs.
• Must be able to stand for up to 12 hours per day.
If this job sounds right for you, apply now! These jobs will go fast!
We are an EOE employer
32333166