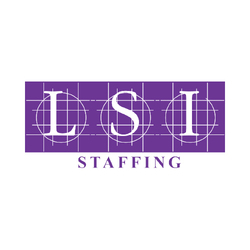 Assembly Line Associate second shift
Spring Hill, KS
LSI Staffing has a client with outstanding positions available in the Spring Hill Kansas area.
We are looking for entry level and skilled assemblers to join a fast growing, reputable company in the Spring Hill /Olathe area. 
Pay starts at:
$15.80--$16/hour with Overtime paying at $23.70-$24/hour! 
This pay rate can progress up to $19.25/hour (OT pay rate - $28.88) based on your attendance and performance! 
We have 2nd shift and weekend shift is available.
We currently have openings on the following shifts:
2nd shift: 3:45 pm. - 2:15 am. Monday through Thursday with overtime possible on Friday and Saturday.
Weekend shift: Friday, Saturday, and Sunday, 6:00 am to 6:00 pm. 
Start your weekend early every Friday! Monday - Thursday 10 hour shifts and 3 day weekends! or enjoy having your weeks off and just work Friday, Saturday and Sunday!
To qualify, you'll need to be able to:
·        Place parts in specified sequence using bolts, clips, screws, staples glues/cements.
·        Use air and battery powered tools to complete assemblies according to work instructions.
·        Required to rotate to different workstations as production needs require.
·        Must be flexible in work assignments, as different seating models require different assembly operations.
·        Read and follow work instructions.
·        Ability to navigate computer systems to look up written work instructions, cross reference part numbers, check inventory, and reference production tables.
·        Constantly lift and/or move up 10 lbs, frequently lift and/or move up to 50 lbs.
·        Must be able to stand for up to 10 hours per day.
If this job sounds right for you, apply now! These jobs will go fast! Apply now!
We are an EOE employer
26333610