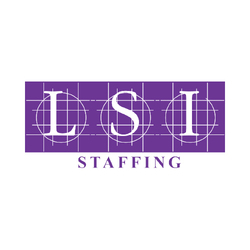 LSI Staffing
Warehouse Workers
Kansas City, MO
LSI Staffing is working with a company in the 291 and 210 area that has over 100 individuals for warehouse associates
These positions require little to no experience and offer competitive wages!
If you are interested in discussing more, apply today!
Starts are for Mid-November! so don't delay!
Shifts Available:
Monday – Thursday 6:30 p.m. to 5:00 a.m.
Friday – Sunday 6:00 a.m. to 6:30 p.m.
Duties
Picking and packing outgoing orders
Standing on feet 10-12 hours per shift
Lifting 25 to 50 lbs. (depending on assignment job title)
Having excellent attendance and a positive attitude!
Requirements
Previous warehouse experience is preferred but not required!
Willing to submit to a post offer drug screening and background check
Reliable transportation
This position offers growth opportunities in a fun and clean environment!
We are an EOE Employer
coxq0qnsnlbx
137627302